Wichita East High School


Class Of 1962
In Memory
Feryl D. Lowe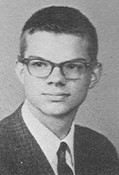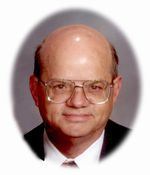 Feryl D. Lowe, age 62, of Joplin, passed away Monday evening, March 5, 2007, at Barnes Jewish Hospital in St. Louis, Mo., after an illness.

Born Oct. 1, 1944, in Wichita, Kan., he was the son of the late Frank Anderson Lowe and Charlotte Tracy Lowe. He graduated in 1962, from Wichita East High School, and received his bachelors and masters degrees in education from Wichita State University. For four years he taught history and English at Wyandotte High School in Kansas City, Kan. He worked several years for Coleman Company in Wichita. He was plant manager and executive vice president of Gott Corporation in Winfield, Kan. He moved to Joplin from Winfield 19 years ago. While in Joplin he owned and operated Joplin Cash Register for 10 years, retiring in 1997. He was a member of First Presbyterian Church, of Joplin.

On July 1, 1966, he married Roycelene Jane (Royce) Burton in Wichita. She survives.

Additional survivors include a daughter, Alyson Lowe, of Loveland, Colo.; a son, Ben Lowe and wife, Brandi, of Colorado Springs, Colo.; two sisters, Bea Ammons and Marilyn Cox, both of Wichita; and three grandchildren, Gabriel, Grace and Thomas. A brother, Lloyd Lowe, preceded him in death.

Memorial services will be held at First Presbyterian Church on Saturday, March 10, at 2 p.m. with Pastor Cliff Mansley officiating. The family will receive friends following the service at the family home.